Can love cross an ocean?
Barrel Stories is a multi-year, multi-platform art project that sets out to answer this question. It creatively amplifies migrant voices around a little-discussed aspect of Caribbean culture – stepwise migration – where parents migrate ahead of their children who they temporarily leave behind in the care of others.
We create engaging and thought-provoking experiences both online and out in the community including:
Barrel Stories has grown organically out of the response to the initial short film Auntie, written and directed by Lisa Harewood in 2013 with a grant from the Commonwealth Foundation. The film resonated so much with viewers around the world that they contacted Lisa to share their diverse experiences. She launched the Barrel Stories Project in 2016 to provide a wider platform for these stories.
Why barrel stories?
The Caribbean's migrant parents work hard to establish new and stable lives primarily in the US, UK and Canada, in the hopes of bringing their children to join them at a later date. Due to the uncertainty of immigration regimes and employment opportunities, these periods of separation can last for years and, in worst-case scenarios, for decades.
During the time apart families try to stay connected through phone calls as well as the shipping of barrels filled with goodies, clothes and household items back to the Caribbean as a form of support and a token of affection. Children parented in this way are referred to as "barrel children".
Once these barrels reach their destination in the Caribbean they are emptied, kept and repurposed. They remain dotted around the landscape – in back yards, in the spaces between houses and in the corners of rooms. Once a source of excitement and abundance, they become a persistent and haunting reminder of everyone who has left.
Creative Director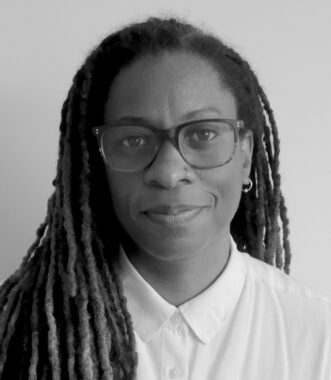 Lisa Harewood is a Barbadian cross-platform storyteller based in the UK. Her work spans film, audio, virtual and augmented reality and interactive installation. She focuses on stories about lesser-known aspects of Caribbean and diaspora culture and society.
Auntie was her debut effort as a writer/director. Lisa previously produced a microbudget feature film, A Hand Full of Dirt, which was nominated for Best First Feature at the Pan African Film Festival in Los Angeles in 2011. She launched the Barrel Stories project in 2016 and continues to develop it alongside her work in communications for charities and NGOs.
Lisa is a resident at the Pervasive Media Studio in Bristol where she explores the intersection of storytelling and technology. She is co-creating a virtual reality piece, Love and Seawater, and has written narratives for an augmented reality project Shared Pasts: Decoding Complexity.