Lisa Harewood – Writer/Director
Lisa Harewood is an emerging Barbadian filmmaker whose work is concerned primarily with stories about lesser-known aspects of Caribbean culture and society.  Auntie, her debut effort as a writer/director, was selected by the Commonwealth Foundation for its inaugural short film development program. She is the Creative Director of Barrel Stories, a transmedia project about parental separation and migration, the subject of the film.
Lisa previously produced a feature A Hand Full of Dirt, and was named one of Reelworld Foundation's Emerging 20 Filmmakers. Lisa holds a B.A. in Mass Communications from the University of the West Indies, an M.A. in Creative and Media Enterprises from Warwick University, and trained in Producing for Independent Film at Met Film School in London. She lives and works in Barbados where her production company, Gate House Media, is dedicated to making work that accurately reflects the Caribbean experience and broadening access for the Caribbean Diaspora to their own stories on screen.
Ian Smith – Producer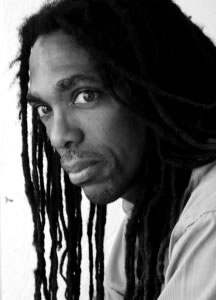 Ian Smith is a secondary school teacher in Barbados who in 2000 had his first taste of video production when he produced corporate audio-visual material for local and international organisations including the Caribbean Development Bank (CDB) and the World Intellectual Property Organisation (WIPO).
Motivated by this experience, Ian joined forces with a group of colleagues on the island to form an organization whose mission was to assist in the development of Barbados' fledgling film industry. For the next six years he used his experience and unique perspective as an educator to source and curate audio-visual material, as well as produce several original educational films.
Never a believer in the saying "Those who can't, teach", Ian retains his passion for the classroom and plans to continue to produce work linking his two loves, education and film.

Full credits
Cast
Auntie – Marcia Burrowes
Kera – Che-Annika Mayers
Young Kera – Ayan Clarke
Destiny – Destinee Chandler Lewis
Anissa – Ranique Chase
Nosy Neighbour #1 – Sheron Trotman
Nosy Neighbour #2 – Jennifer Sealy
Schoolyard bullies – Kera Harris, Renee Bancroft, LaTaria Beckles

Thanks
Albert Joseph – Industry High School | Adrian Husbands | Carlos Barrow | Leah Clarke| Catherine Crouch | Stuart Hall | Mignel Harris | Cheryl Hoyte | A. Naomi Jackson | Golda King | Tammy Mayers | Veronica McKenzie | Varia Williams and Mustardseed Productions | Dominique Naipaul | National Initiative for Service Excellence | David Neilands | Nicholas Perkins | Leswyn Richards | Linda Seales | Duane Springer | Lara Telson | Laurie Townshend | Kim Tudor | Karl Waithe | Kai Watson | Sandra Wallerson | Yvonne Welbon | John Welsman | Dawn Wilkinson
In-kind support
CIBC Offshore Banking Services Corporation
Super Centre Limited
Barbados Lumber Company Limited
Rubis Inc
Funding and Development
Executive Producer for The Commonwealth Foundation
Lucy Hannah
Production Executive for B3 Media
Adeela Sharif
Executive Producer for B3 Media
Marc Boothe
Made with the support of The Commonwealth Foundation, WorldView and B3 Media