Lisa Harewood – Creative Director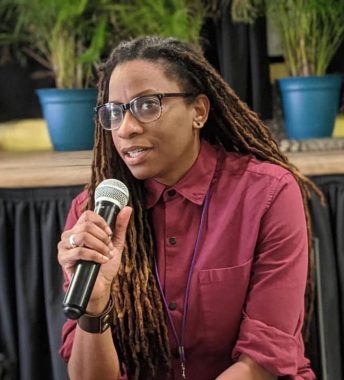 Lisa Harewood is Barbadian cross-platform storyteller based in the UK. Her work spans film, audio, virtual and augmented reality and interactive installation. She focuses on stories about lesser-known aspects of Caribbean and diaspora culture and society.
Auntie was her debut effort as a writer/director. Lisa previously produced a microbudget feature film, A Hand Full of Dirt, which was nominated for Best First Feature at the Pan African Film Festival in Los Angeles in 2011. She launched the Barrel Stories project in 2016 and continues to develop it alongside her work n development communication for a number of international agencies.
Lisa is a resident at the Pervasive Media Studio in Bristol where she explores the intersection of storytelling and technology. She is co-creating a virtual reality piece, Love and Seawater, and has written narrative for an augmented reality project Shared Pasts: Decoding Complexity.